The 4-Port Poe Switch: A Complete Guide
2023.05.22 / By hqt
In today's digital era, efficient and effective networking is crucial for businesses and individuals alike. Power over Ethernet (PoE) switches have become popular for their ability to simplify network deployment and provide power and data connectivity through a single cable. In particular, a PoE switch 4 port is an excellent choice for small-scale networks requiring power and data transmission. This comprehensive guide will provide an in-depth look at PoE switch 4 port, its features, benefits, and how to choose the right one for your needs.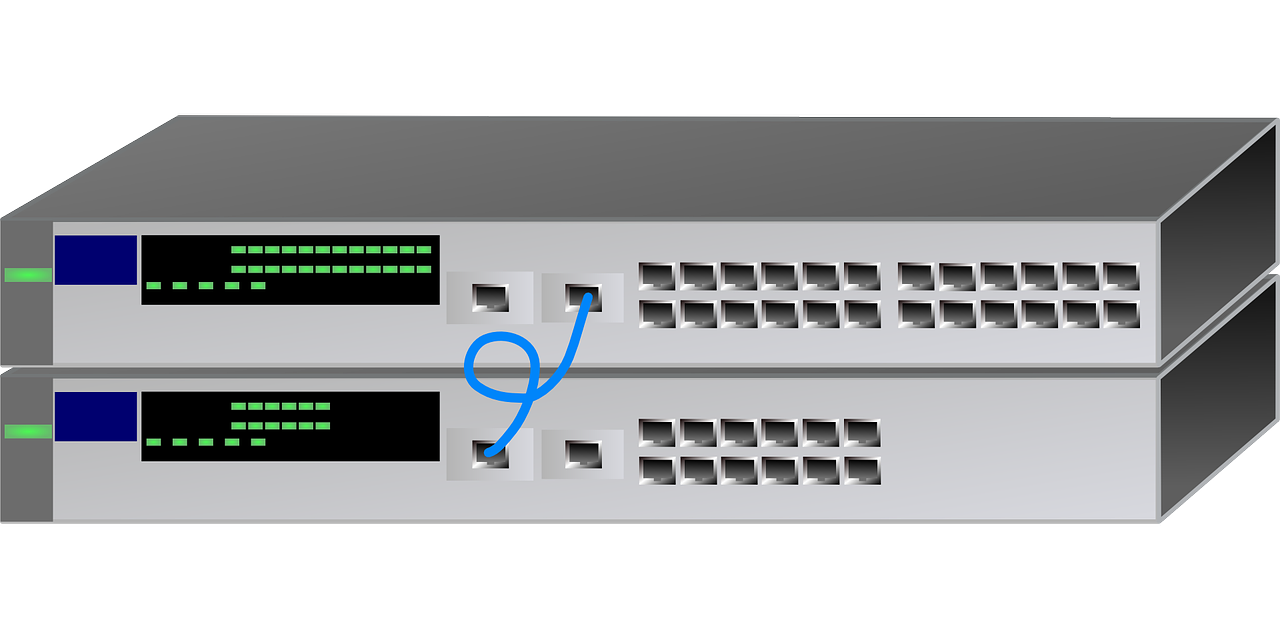 What is a PoE Switch 4 Port?
A PoE switches 4 port is a networking device that combines data and power transmission over a single Ethernet cable. It typically consists of four PoE-enabled RJ45 ports and one uplink port, allowing connection to the internet or a larger network. These switches are designed to automatically detect and provide power to compatible devices, such as IP cameras, access points, and VoIP phones, which comply with the IEEE 802.3af/at standards.
IEEE 802.3af/at Standards
The IEEE 802.3af and IEEE 802.3at standards define the specifications for PoE technology. The 802.3af standard supports devices with a maximum power consumption of up to 15.4W per port, while the 802.3at standard, also known as PoE+, can provide up to 30W per port. Most PoE switch 4 port devices are compliant with both standards, ensuring compatibility with a wide range of PoE-enabled equipment.
Benefits of Using a PoE Switch 4 Port
There are several advantages to using a PoE switch 4 port in your network, including:
Simplified Deployment
By combining power and data transmission into a single Ethernet cable, PoE switches eliminate the need for separate power supplies and cables for each device. This simplifies the installation process and reduces cable clutter.
Cost Savings
PoE switches reduce the need for electrical outlets and dedicated power supplies, resulting in lower overall costs for network deployment and maintenance.
Enhanced Flexibility
With PoE switches, you can easily deploy devices in locations where power outlets are not readily available or difficult to access, such as ceilings or remote areas.
Scalability
A PoE switch 4 port is an ideal choice for small-scale networks, but it can also be integrated into larger networks as needed. As your network grows, you can easily add more PoE switches to accommodate additional devices.
Key Features of PoE Switch 4 Port
When considering a PoE switch 4 port, it's essential to understand the key features that contribute to its performance and efficiency. These features include:
Auto-Negotiation
Auto-negotiation is a crucial feature that allows PoE switches to automatically detect the speed and duplex mode of connected devices, ensuring optimal performance and compatibility.
Intelligent Power Management
Intelligent power management helps prevent power overload and ensures the efficient distribution of power among connected devices. When the total power consumption exceeds the switch's capacity, lower-priority ports may be temporarily disabled to protect the system and maintain power supply for higher-priority devices.
Quality of Service (QoS)
QoS features allow administrators to prioritize traffic based on specific criteria, such as application type or user group. This ensures that critical applications, such as voice and video, remain clear and lag-free, even during periods of high network traffic.
IGMP Snooping
IGMP snooping optimizes multimedia traffic delivery, particularly for applications like IPTV, by reducing unnecessary multicast traffic and ensuring a better overall network experience.
Sturdy Metal Casing and Fanless Design
A durable metal casing and shielded RJ45 ports provide enhanced protection and longevity for PoE switches. Additionally, a fanless design ensures quiet operation, making it suitable for various environments, including offices and homes.
Choosing the Right PoE Switch 4 Port
To select the ideal PoE switch 4 port for your needs, consider the following factors:
Power Budget
Ensure that the switch's total power budget can accommodate the power requirements of your connected devices. Remember to account for future growth and potential power needs when evaluating your options.
Network Speed
Choose a PoE switch 4 port that supports the desired network speed, such as Gigabit Ethernet, to ensure optimal performance and data transmission rates.
Compatibility
Verify that the PoE switch 4 port is compatible with your existing network equipment and devices. Look for IEEE 802.3af/at compliance to ensure broad compatibility with various PoE-enabled devices.
Warranty and Support
Opt for a PoE switch 4 port backed by a reputable manufacturer offering a solid warranty and reliable customer support to ensure a positive experience and peace of mind.
Popular PoE Switch 4 Port Models
Several reputable manufacturers offer high-quality PoE switch 4 port devices, including:
TP-Link TL-SG1005P
The TP-Link TL-SG1005P is a 5-port Gigabit switch with four PoE-enabled ports and one uplink port. It features a sturdy metal casing, fanless design, and advanced functions such as QoS and IGMP snooping for optimal network performance.
Cisco SG110D-08HP
The Cisco SG110D-08HP is an 8-port switch with four PoE-enabled ports and four non-PoE ports. It offers Gigabit connectivity, energy-efficient technology, and easy-to-use configuration options, making it suitable for small businesses and home offices.
NETGEAR GS305P
The NETGEAR GS305P is a 5-port Gigabit switch with four PoE-enabled ports and one uplink port. It features a durable metal casing, energy-efficient operation, and plug-and-play installation for quick and easy deployment.
Conclusion
A PoE switch 4 port is an excellent choice for small-scale networks requiring efficient power and data connectivity. By understanding the key features, benefits, and factors to consider when choosing a PoE switch 4 port, you can ensure the optimal networking solution for your needs. Whether for a home office, small business, or expanding network, a PoE switch 4 port offers a versatile and cost-effective solution for efficient network deployment and management.