4G LTE CPE is an internet access device having a 4G network module for 4G access network. Once the SIM card is inserted, numerous WiFi-enabled devices, such as PC computers, smartphones, laptops, tablets etc., may be used as an access point. Additionally, a 4G router may have Ethernet ports for LAN.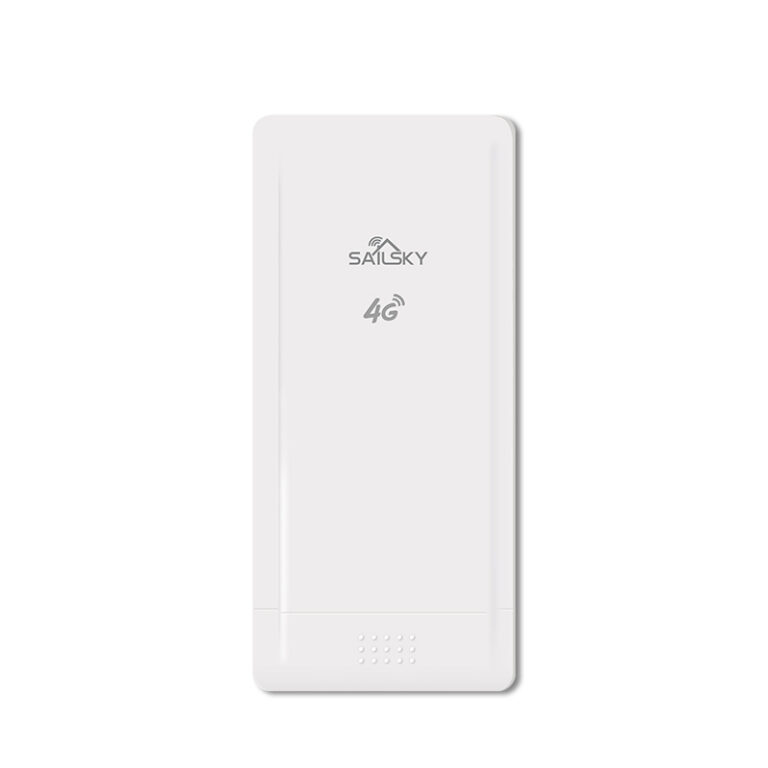 What is 4G LTE CPE, Exactly?
The device is known as a 4G LTE CPE if there isn't an Ethernet port for LAN. LAN ports typically have four. However, there may only be two ports on occasion.
The most crucial need for MIMO transmission is that it has two external antenna ports.
These are sometimes referred to as portable 4G routers and can support up to 5 users accessing the internet at once at peak speeds of 100Mbps.
According to its clients' preferences and network conditions, various companies offer a variety of 4G routers. These all are unlocked to enable 4G Routers to travel across different LTE networks. Click here and select the ideal 3G/4G router for you right away!
A 4G LTE CPE:
Connect Several Devices Simultaneously.
A 4G LTE CPE router can be used to distribute an internet connection across numerous devices. It implies that you can browse the internet simultaneously using your laptop, tablet, smartphone, and even smart TVs.
Save Cash by Avoiding Data Plans.
Instead of purchasing individual data plans for each device, you might think about acquiring a 4G LTE CPE to save money on data plans. Using a 4G LTE CPE, you can freely share your internet connection with additional devices.
Get Unlimited Free Internet Access.
With a 4G LTE CPE, you may access the internet for free. It implies that you can browse the web for free using any device, including your smartphone, tablet, laptop, or computer.
Keep Up with News Via Push Notification Alerts.
Consider purchasing a new router with push notification alerts if you're in the market. These alerts will let you know if there are any issues with your router so you can address them right away.
Remotely Manage Your Home Network.
You can manage your home network from anywhere if you have a 4G LTE CPE. Additionally, you can use your smartphone to configure your WiFi settings, examine your connection speed, and check the condition of your router.
4G LTE CPE devices are weather Proof. All the Outdoor Units with high gain antennas, Power over Ethernet and integrated IP Routers technology to provide high range coverage and connection to the LTE base stations.
Contemporary LTE Technology
They have features that are similar to those of indoor 4G LTE CPE devices. For Internet Access Service providers, XDSL close connections are delivered by CPEs. That's why this feature increases the worth of 4G LTE CPE.
What is 4G LTE CPE Significance?
Despite the widespread use of the 5G network, several regions lack sufficient 5G technology and base station development. According to the research, many places use the 4G network. Some nations, like Yemen, have not yet begun adopting 4G. Even in some underdeveloped regions, 2G is still in use. As a result, 3G/4G networks are currently quite significant. The need for top-notch and affordable 4G routers will rise in the upcoming years.
A technology known as 2G was introduced to the communication sector in the 1990s, enabling mobile users to make phone calls and send texts. In 2003, 3G was introduced, making it possible to browse websites, make video calls, and download music and videos while on the go.
The same thing is possible with 4G, introduced in 2012 but far quicker than 3G. And 4G LTE (Long Term Evolution), which has a theoretical download speed of 150Mbp, is still faster. It fundamentally alters how we conduct business, shop, bank, and interact with one another.
Mobile phones aren't the only devices that can benefit from a super-fast 4G connection. Businesses in various industries can connect to the internet using a 4G router. In particular, when a solution is needed in a hostile environment, we advise using an industrial 4G router like the ones displayed below this article.
What is 4G LTE CPE Functioning Phenomenon?
LTE CPE uses radio waves to send data from a user's device to the cellular network. The carrier must achieve this by setting up a base station, which is specialized hardware. These base stations are dispersed throughout a city or area, enabling the carrier to connect with numerous devices simultaneously.
What is 4G LTE CPE Advantage?
Your 4G LTE connection can be shared with numerous WiFi devices, wired devices, and peripherals like PLCs, sensors, and more. It enables you to establish a complete temporary or mobile office virtually anywhere. There're a number of benefits:
For users in remote areas who are unable to access traditional ADSL or cable broadband, 4G is ideal. It can be improved much more with 4G antennas. Please get in touch with our specialists for further information.
4G LTE CPE is perfect as an alternative to fixed-line broadband solutions for temporary locations. A 4G router is excellent for demonstrations that call for an internet connection outside the office, such as trade exhibitions and exhibits.
Even in buildings, trains, or boats, a 4G router can be placed, enabling users to read their email or chat online while commuting or traveling.
Where installing a hard line is either too expensive or impractical, 4G LTE CPE triumphs. Building sites are an example. Operations running from portable cabins can always be connected to the head office.
Due to a DSL/FTTH Ethernet WAN option on the 4G network that enables emergency fail-over connectivity if either your fixed line or mobile broadband fails, you can keep operating. Ideal for preventing downtime for your business!
In addition to the advantages listed above, 4G has a faster response time than 3G because of decreased latency. It specifies that a device connected to a 4G mobile network will react to requests more rapidly than a comparable device connected to a 3G mobile network.
The market for 4G CPE cannot be disregarded according to the customer's procurement condition and market research. Numerous operators submit bids for 4G LTE routers each year. Several hundred thousand or even millions of units are frequently needed for a project, and several operators are placing bids.
Why Choose 4G LTE CPE?
The 4G CPE aids from increased traffic. It has better signals, reduced cost, and more efficient networking. It can build a mobile-sharing, cost-free, limitless network existence for the general public. The primary benefit of the 4G router is its freedom from the restrictions of the network wire and its portability.
It would be the most excellent option for people who don't want to pay for installation or expensive broadband subscriptions. People who frequently travel or are on the go for business might also choose 4G CPE.
The 4G CPE Router can also be used extensively in other industries. Many distributors for FTTX, GPON/EPON ONU, security devices, and security goods have begun to provide 4G routers for sale. Due to the market share of CPE being higher than that of optical fiber and the fact that 4G LTE CPE is required in many situations.
What is 4G LTE CPE Application?
The self-service terminal networking, multimedia advertising remote release, and parking guidance are just a few examples of the IoT applications of LTE CPE routers. Other examples include power distribution automation, CNC machine tools, thermal metering transformation, elevators, and other large equipment remote monitoring in the industrial field. It is also evident in day-to-day activities like WiFi buses, public bicycle systems, water source monitoring, etc.
The IoT applications of LTE CPE Router range from ineluctable self-service networking and multimedia promoting the remote launch and parking guidance in the commercial area to power distribution automation. CNC device tools, thermal meters, elevators, and other large equipment use remote tracking in the industrial field. It can also be observed in daily life through WiFi buses, public bike systems, water resource surveillance, etc. It can be utilized to give rural areas broadband connectivity.
Conclusion
With the help of 4G LTE CPE, mobile phone users can get faster internet connections. Cell towers and other areas where people use wireless devices like smartphones and tablets have this equipment installed.
There are numerous applications for it. It is frequently employed in network improvement projects. Sailskywifi offers a variety of highly efficient, cost-effective, and reliable 4G LTE CPE options. To get further information about Sailskywifi products, you can contact their customer support 24/7. We hope this article has helped you answer: what is 4G LTE CPE.