10 Advantages Of 5g Wifi Router with SIM card slot
2022.05.13 / By hqt
Here is a 5g wifi router with SIM card slot in almost every apartment these days. There is a multitude of models. Manufacturers such as Sailsky regularly present new router models. For example, devices that supports the new WLAN standard Wi-Fi 6, that are 5G-capable or that fit well into a mesh system are relatively new to the market.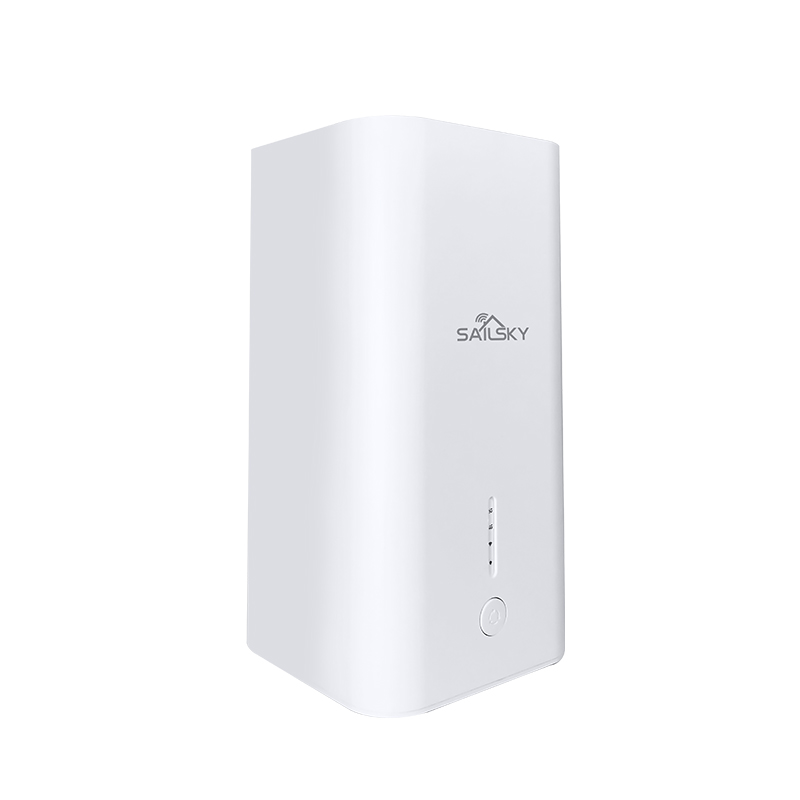 WLAN killer: This slows down your wireless network
One of the biggest Wi-Fi killers is water, because WLAN transmits at the frequency of 2.4 GHz – the resonant frequency of water.
However, reinforced concrete ceilings make it extremely difficult for WLAN signals to spread over several floors
But what use is 5g wifi router with SIM card slot? What does mesh mean? And what should users consider when buying a router? We have clarified the most important questions with experts.
What Is Generally Important When Buying A Router?
That depends on your requirements. Make sure that the router can reach the speed of your plan. This is especially important for old devices. There are also routers that do not support WLAN or dual band. And if you only want to access the Internet with a cable, make sure that the device has enough LAN ports.
It also makes a difference whether you want to use landline or internet telephony. The 5g wifi router with SIM card slot must have the appropriate interfaces here. If you are using a cordless phone, the router should be DECT capable.
Dual band Dec what does it all mean?
Here are common terms you may come across when shopping for a 5g wifi router with SIM card slot:
Wi-Fi 6 (also: 802.11ax):
This is the latest WLAN generation. This should create theoretical data rates of up to 11 gigabits per second. A prerequisite for this are suitable devices and a corresponding tariff.
WLAN AC:
This is a term for Wi-Fi 5 (also 802.11ac). 802.11n stands for Wi-Fi 4. For example, a router with WLAN AC + N is Wi-Fi 4 and Wi-Fi 5 capable.
Dual band (frequency band 2.4 Ghz/5 Ghz:)
WLAN is transmitted via 2.4 gigahertz or 5 gigahertz frequency bands. 2.4 Ghz transmits further, 5 Ghz allows higher speeds. In order to be able to use these, devices such as smartphones must also be able to access the 5 GHz frequency. 2.4 Ghz is also used by devices such as microwaves, so that interference may occur here.
Mesh:
Mesh systems consist of several radio stations that communicate with each other. In contrast to repeaters, the signal from the 5g wifi router with SIM card slot is not amplified, but the devices themselves generate WLAN signals. This should ensure that devices in the entire area of ​​the mesh system always have full signal strength.
Dect stands for "Digital Enhanced Cordless Telecommunications". These are cordless phones that you can connect to the router.
This is a port that allows the 5g wifi router with SIM card slot to be connected to a PC with a cable.
Why should I even buy a router? Isn't the device from the provider sufficient?
In general, one device from your provider is sufficient. But also make sure that the manufacturer regularly provides the router with security updates. It is best to clarify in advance how long updates are guaranteed. Manufacturers such as AVM, for example, promise updates for five years.
You also have to pay a monthly fee for many provider devices. This is usually around five euros. With a minimum contract term of 24 months, that's about 120 euros in two years. Here it can be worthwhile to purchase your own device.
The advantage: You do not have to send it back to the provider after the end of the contract and can continue to use it.
How long can I use a 5g wifi router with SIM card slot?
Theoretically, as long as it works, in practice, however, you should also make sure that the device continues to receive security updates.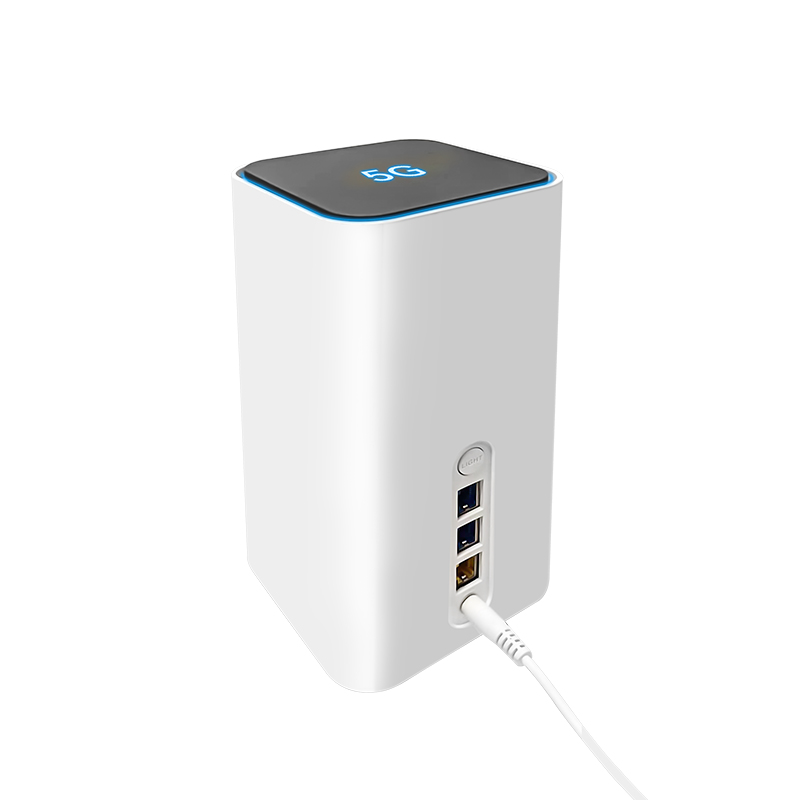 Also, it should match the speeds of your plan. Here you will find a speed test with which you can check your current connection speed.
What role does the size of the apartment play when buying a router?
If the apartment or house is too large, the Wi-Fi signal cannot reach all corners of the home. Structural conditions such as under floor heating can also interfere with radio reception.
Can I improve the 5g wifi router with SIM card slot signal if I leave the door open?
It depends on the door: An open metal door can improve the signal. However, a wooden door should not interfere with current devices.
Where is the best place to put the router?
For a good Wi-Fi signal, experts recommend elevated positions – like on a sideboard. Basically, do not hide the device under the sofa or behind cupboards. This can affect the Wi-Fi signal. You can find more tips on dead spots in the home network here.
It may also help to align antennas on the router in the appropriate direction.
My Wi-Fi signal in the apartment/house is still bad: what can I do?
Use a repeater or a power line connection. With both devices you can increase the range of your WLAN. With a power line connection, the power line is used. This is particularly useful if you also want to establish a wireless connection in a particularly remote part of the house.
Full bandwidth in the dead zone: The best 5g wifi router with SIM card slot repeaters in the test
Should I turn off the 5g wifi router SIM card slot at night?
You can switch off the WLAN using a timer function in the router settings. This can help to save electricity. Whether it's worth it depends on your router.
Look for the setting "WLAN "and in this menu "Schedule"
Activate "Use timer for the WLAN radio network " and specify the times at which the WLAN should be switched off.
If you need help with your questions, please feel free to contact us Sailsky.