All you need to know about outdoor wifi access point
2022.06.22 / By hqt
Wi-Fi technology has advanced significantly in recent years, but it is not one-size-fits-all, especially for companies. Outdoor wifi access point is commonly used in large office areas with high traffic, but Wi-Fi gateways and range extenders are more commonly used in small workplaces with few users.
You've undoubtedly observed that your internet signal is too weak without an outdoor access point. Because outside walls or glass are excellent at shielding wifi signals, you must install an access point outdoors. An Outdoor wifi access point may also be used to expand your wireless connection into a garage or outbuilding. They could be used to connect two buildings through a wireless bridge. Let's see how their features stack up to select the finest Wi-Fi option for you.
What exactly is an access point?
An access point that forms a Local area Network system or WLAN, in a structure or workplace. Access point employs an Ethernet relation to link up to a network connection, hub, or switch and transmits Wi-Fi signals to a particular area. For example, suppose you wish to offer Wireless connections at your company's offices.
Why is an Outdoor wifi access point better for businesses?
Access points may support up to sixty synchronized links. Users can easily roam from one place to another without facing network interruptions by utilizing access point around the department. As consumers travel about the facility, their gadgets fluidly switch from one entry point to another with no losing connection, means that they would not even note that they are switching networks.
The Advantages of using Outdoor wifi access point:
When your workers and visitors both are connected to a wireless network with PCs, laptops, tablets, and mobile phones, 20 gadgets on a wireless connection add up rapidly. Entry points with sixty concurrent links each let you increase the range of gadgets carried and supported by your system. But that's only one of the benefits of adopting network enhancers; consider the following:
The enterprise access point can also be deployed anywhere an Ethernet connection can be routed.
Newer variants are also PoE+ compatible which eliminate the necessity to build a distinct energy cable or establish an adapter close to the entry point.
Access Control List or ACL and Captive Portal assistance are also included as basic features that allow you to restrict visitor access with no jeopardizing network protection, ACL simply manage users on your Wi-Fi network.
Certain entry points contain a grouping capability, which allows an IT administrator to install, observe, configure, and safeguard a Wireless system like a unified object rather than a series of discrete entry point settings.
If you plan to buy an entry point to assist your system, there are various benefits to consider. Here are a few examples: At any given moment, an access point may accommodate hundreds of users.
Consider hundreds of people attempting to link to a single platform in a huge company. They have no trouble doing so with an entry point in place. A single AP can cover hundreds of meters. Its coverage is greater than a typical wireless router. When it relates to networking, an ap is more adaptable than a standard wireless router. It can support a variety of smart routers and networking protocols. This makes it ideal for people who are often on the go.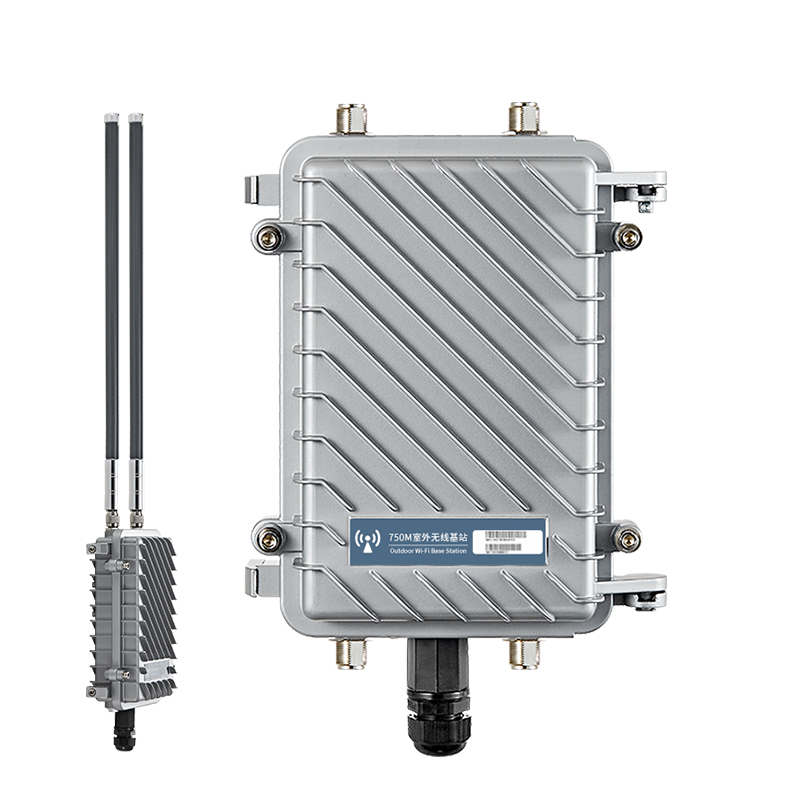 What Is the Function of a Wireless Access Point?
Access point communicate with your internet routers or system switch through an Ethernet or wire. After this, the AP is supplied with the necessary internet linking and bandwidth. Then AP receives and send Wi-Fi signal in range of 2.4 ghz to 5GHz frequency band. This enables wireless access to the internet and the Local Area Network. The Wi-fi entry points are ideal for gadgets where a conventional Ethernet cord cannot link or would be hard to link, this makes them ideal for delivering net services to the tablets, TVs, laptops, cordless audio systems, mobile phones, and other devices.
As mentioned earlier, if you've a router that isn't WIFI compliant and you want uninterrupted WIFI, then you should install an access point. In addition, if you're a big property with WIFI blackspots, you should seriously consider installing an access point. Although you have amazingly fast fiber internet that works well, a weak WIFI connection might cause slow internet speeds. If the wifi network between your router/AP is poor, your internet performance may suffer, resulting in sluggish download speeds, wifi breaking out and lagging while playing video from the internet, and other issues that have become intolerable today.
Distinguishing features of access points and cordless routers:
Routers deliver wire-less or wired connection to many end-user gadgets, while APs mainly service cord-less gadgets such as phones and tablets. An AP also add up wireless capability to a connected wired network.
A wire free router cannot simply spread out, making it improper for WLAN that predict large development. Conversely, wireless APs are utilized in bigger organizations and venues that require many APs to offer service, such as covering a vast physical area or supporting thousands of users.
As demand develops, network administrators may add more APs that would result in more flexible designs that cordless routers allow. In bigger WLANs, it is common to have many APs flowing into a single, independent router.
When a user moves from one AP to another, the wireless stations can be considered as one huge subnet.
Another advantage of this paradigm is that wireless access restrictions may be centered at a single router rather than being scattered over several separate routers, leading to more effective network management.
All mobile phones, tablets, and laptops, as well as super-fast videos, security cameras, home cameras, electric devices, home automation systems, or everything which requires WiFi and internet data, can easily connect to SailSky's AP networks. Sailsky provides Outdoor wifi access points for practically every environment, with coverage ranging from a few hundred feet to many miles in a point-to-point, outdoor access point, or multiple bridge situation.
If you need help with your questions, please feel free to contact us Sailskywifi