10-30Gbps In 5G Full Coverage: WIFI Router 5G SIM Card
2023.02.13 / By hqt
5G is the future trend, so the WIFI Router 5G SIM Card is one of the worthwhile investments this year. WIFI Router 5G SIM Card is a more powerful product than 4G routers, which can greatly improve the performance of your home network. It's one of the most-wanted products this year because it offers you a better experience and better connection speed.
5G Is The Choice Of More People In The Future:
5G is a new mobile broadband standard that offers faster speeds and better connectivity. It's not just the next step in wireless technology — it's the future.
The next generation of wireless technology, 5G is set to transform the way we live, work, and play.
5G is changing people's lives around the world by offering faster speeds, lower latency, and greater network capacity than previous generations of wireless technology.
5G is being deployed as a large-scale commercial service in many countries around the world. And it has already begun to deliver new experiences for consumers and businesses alike.
The characteristics of 5G:
High rate: The peak data rate of 5G is expected to be at least 100 times higher than that of 4G, enabling faster video streaming, downloads, and uploads.
Low latency: 5G will deliver lower latency – the time it takes for a device to send or receive data – which means reduced delays when interacting with things like self-driving cars or remote surgeries.
High capacity: 5G will be capable of supporting millions more connected devices per square kilometer, meaning that 5G could enable smart cities to become even smarter – with better services and improved quality of life for residents.
5G will affect and change our lives in many ways. But, do you know how to get the extremely fast experience of 5G? Sailsky has a solution: a WIFI Router 5G SIM Card.
A Brand New Improvement From The 4G WIFI Router: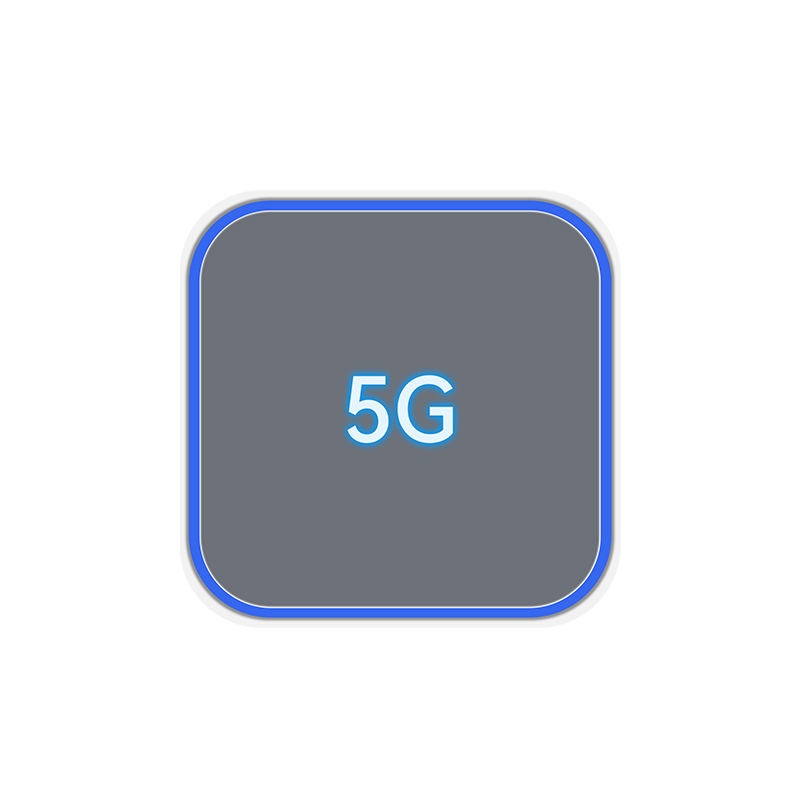 WIFI Router 5G SIM Card is a 5G WiFi router produced by Sailsky that can provide up to 10-30Gbps network speed. It comes with a SIM card slot, you can put your own 5G traffic card in it for use.
There is a huge difference between WIFI Router 5G SIM Card and other 4G WIFI Routers on the market. It is upgraded from a 4G router to provide users with a better network experience:
Faster network speed: 10-30Gbps
This WIFI Router 5G SIM Card upgrades its network speed based on a 4G router. It can provide 10-30Gbps, which is faster than you can imagine! High-performance 4G routers can transmit 300Mbps, but this device can transmit 3000Mbps. That's 10 times what it is!
Larger user connections: 500+ users
This device can support 500+ users. That's more than you can get with other 4G routers! You can enjoy unlimited internet access with your friends and family at home, school, or work. Enjoy the high-speed network without restriction! As the 5G router, it is designed for both indoor and outdoor use.
Greater compatibility: applicable to all network types
It is compatible with NSA/SA dual mode, so you can use the router in any network type. You don't need to worry about compatibility issues or whether it will work with your current network.
This device is compatible with all types of networks, including 3G, 4G, and 5G. You can enjoy high-speed internet anywhere you go! The router also has built-in WiFi and Ethernet ports for connecting other devices such as computers or mobile phones to the internet.
How To Maximize The Value Of A WIFI Router 5G SIM Card?
WIFI Router 5G SIM Card This powerful router has a built-in Qualcomm™ SDX62 modem for the best 5G mobile network performance. Not only that, but it also has the revolutionary Wi-Fi technology of OFDMA and DL MU-MUMI, which allows it to provide a more stable 5G network.
Do you know how to maximize the value of this router?
1) Set up a Mesh network:
This CPE router inherits mesh technology and supports "wired/wireless" hybrid networking. This means that you can add one more MESH node (another series of Sailsky mesh routers) to expand the original network range.
They will help you cover all corners and blind spots, improve wireless network deployment and optimize seamless roaming.
2) Set up an Intelligent Network:
Sailsky routers have a powerful "Intelligent Network" feature that allows you to access your router settings via the mobile APP. With this APP, you can manage your home network remotely and customize the router settings according to your needs.
It has dual frequency 6 spatial streams and can output 3100Mbps wireless bandwidth (600+2475). This allows you to enjoy ultra-high-definition videos and online games with peace of mind when using the Internet at peak times.
The WIFI Router 5G SIM Card Is A Great Investment For Your Business:
5G network speed will bring many benefits. For smart businessmen, investing in this WIFI Router 5G SIM Card is a very wise choice. The benefits of using this router are as follows:
1. High speed, low latency, and massive data bandwidth. This is the most important feature of 5G technology, which will bring enormous opportunities for people's lives and business development.
2. It is worth mentioning that the 4G network can only provide 1-millisecond latency, while the 5G network has been reduced to 0.1 milliseconds (less than 1 millisecond). Theoretically speaking, when users use their mobile phones to access the Internet at home or the office, they do not feel any delay at all. They can enjoy real-time video chatting without delay or lag.
Final words:
If 5G is the future trend, using a WIFI Router 5G SIM Card will help you enjoy the wonderful experience brought by 5G earlier. In addition, the WIFI Router 5G SIM Card can also be used as a normal 4G router. It can support all kinds of mobile phones and other devices that are compatible with a 3G/4G network.