3 Best 4g Modem Brands you Can Try in 2021
2021.11.01 / By hqt
Before preparing a budget, please refer to information about 4g modem features and prices on many different websites to evaluate and choose the right product for your needs and needs. According to user reviews, 4G wifi modems priced from 500 to 1500K are the most popular products today.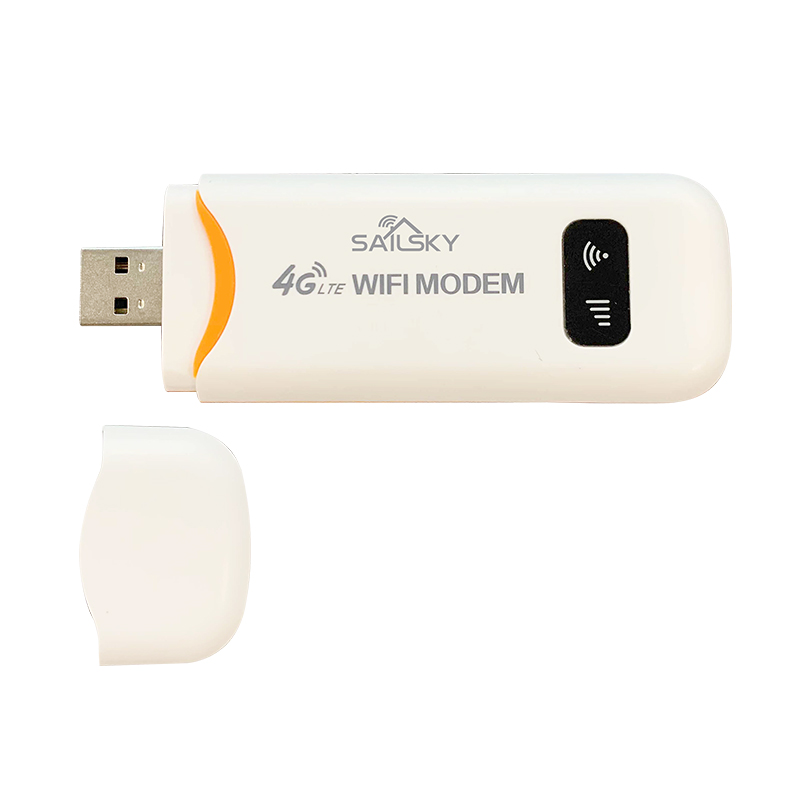 Brand and origin of 4g modem
After price, brand is one of the other important factors that determine product quality. Products from reputable brands always have certain reliability for consumers. Some famous brands such as: TP Link, Tenda, Vodafone, Viettel, Xiaomi, Huawei, etc. warranty book and thoughtful after-sales customer care.
In addition, genuine devices from famous brands will have more accurate parameters. Leads to stronger wifi signal, longer battery life.
Warranty period of 4g modem
Depending on the brand, the product warranty period of the 4g modem is not the same; most of them are from 1-2 years. Some quality products have a warranty period of up to 3-4 years, but there are also some product lines with only 6 months warranty.
The product's warranty period is also one of the bases for evaluating product quality that you can't ignore. You will feel more secure when owning a product with a long warranty policy, right?
Where to buy the cheapest 4g modem
Buying on reputable e-commerce sites is always a good shopping choice. You will enjoy the latest promotion policies, the best customer care regime.
At the same time, the reviews and product reviews on these websites are 100% of the users who have purchased, so you will get the most objective view of the 4g modem you want to buy.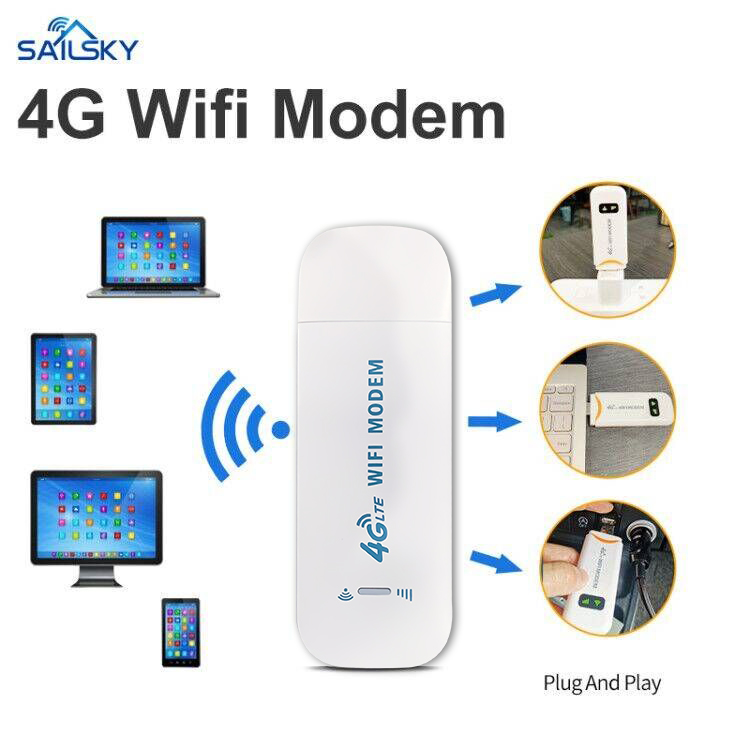 And most importantly, the price here is always competitive; you won't have to worry about buying "smack". That's why I often buy online and I also have a lot of experience buying online.
Which 4g modem is good today?
TP-Link 4G modem
The brand that specializes in providing network equipment TP-Link is probably too familiar to Vietnamese users. Products such as Wi-Fi Modem, DSL Modem & Modem, TP-Link's Wifi extender are all quality products and have been trusted by users for a long time.
Is TP-Link's 4G modem any good?
TP-link's 4G modem has the ability to access the internet and broadcast high-speed wifi, stable transmission. The hardware configuration of the devices has high durability and stable performance. High-quality emitter material effectively resists impact and heat. TP-Link's battery capacity is quite stable, used for a long time.
Huawei 4G Modem
Huawei is a famous brand for Chinese network and telecommunications equipment products. Moreover, Huawei often brings products in the high-end segment with mid-range prices.
Evaluation of Huawei 4G wifi modem is good?
Huawei's 4G wifi broadcasting products are highly appreciated for their durability, strong and stable wifi broadcasting ability and secure connection. Huawei's 4G wifi modem usually supports multiple connections and modern 4g modem technology is compatible with most devices.
The ability to manage and use Huawei's wifi Modem is easy. The design of the modem is highly appreciated, luxurious, compact, easy to use and convenient to carry.
Tenda 4G Wifi Modem
Talking about network devices, in addition to TP-Link and Huawei, we also have to mention the name Tenda. This is a brand that provides world-famous network equipment when most devices such as Wi-Fi Modem, Modem & DSL Modem have competition between Tenda and TP-Link.
Evaluate Tenda 4G Wifi modem is it good?
Tenda's 4G wifi modem is very diverse in models and configurations. All products have a compact and elegant design. Moreover, Tenda's 4G wifi modem products have strong signal quality and high security.
Xiaomi 4G Wifi Modem
When it comes to the name Xiaomi, it's probably too familiar to everyone, right? This Chinese brand Xiaomi is famous for a lot of low-cost products with high configuration and modernity.
Evaluation of Xiaomi's 4G Wifi modem is good?
Currently, Xiaomi has only 1 model, Xiaomi ZMI MF855 distributed in the market. However, this 4g modem gives good WiFi playback, high speed transmission with new and stable WiFi modem technology.
Xiaomi ZMI MF855 wifi modem is a 2-in-1 product; it can both play wifi and also have a backup battery. Equipment is evaluated stably in terms of quality and durability.
Viettel 4G Wifi modem
Is the only product of Vietnam on the list of brands that produce 4G wifi modems worth buying today. Viettel's 4G wifi modem is diverse in configuration, design, and style.
Can use all existing 4G sims of Viettel, Vina, Mobi networks, …
However, compared to famous brands in the world, 4g modem Viettel still needs to develop more to put its name on the same line with other brands.
Top best 4G Wifi modems in 2021
Sailsky XM320 4G Wifi Modem
Sailsky is the world's No. 1 distributor of WLAN equipment. This prestigious brand comes from China. Currently, TP-Link's products are present in over 170 countries and territories with a customer list of billions of people.
Carrying a position that many other brands aspire to have, TP-Link's products are not only aimed at high-end customers but are divided into many different segments with prices ranging from cheap to expensive, suitable with many different customers and needs.
TP-Link's 4G M7350 Wifi Modem
Among TP-Link's 4G wifi modems, the TP-Link M7350 4g modem is considered the key product in this market share of the company.
Pros
Compact design, elegant black color.
Allow 10 devices to connect at the same time.
2000mAh battery capacity for 8 hours of operation.
The 1.4" touch screen shows detailed information.
Micro SD card slot, support capacity expansion up to 32G.
24 months warranty.
Cons
The price is quite high.
Only charging cord, no charger included.
Actual time when used is only about 5-6 hours.
TP-Link M7300 4G Wifi Modem
Another representative of TP-Link, the TP-Link M7300 4g modem is also in the high-end segment. In addition to the disadvantage of cost, the experience of features that this product brings to customers is only encapsulated in 2 words "satisfied".
Advantages
Compact design with sharp lines, resistant to impact.
Supports all 4G networks in Vietnam.
It is possible to connect to the network directly via the USB 2.0 port.
Allows sharing network for 10 wireless devices and 1 wired device at the same time.
Battery capacity 2000mAh or direct power AC 220vV/1A can be plugged into the car charger.
LED lights display 3 parameters: battery capacity, 4G wave column, wifi wave.
Support tracking software with Vietnamese interface.
2 years warranty period.
Cons
Huawei E5573 4G Wifi Modem
Huawei is a multinational corporation founded in 1988 in Guangdong, China with businesses ranging from networking equipment, telecommunications technology to finance.
After nearly 30 years of establishment and development, Huawei is permanently in the top 3 largest telecommunications equipment suppliers in the world and still has the ambition to dominate the world's smartphone and tablet market. Most of Huawei's 4g modem is in the high-end segment with relatively high prices.