What Is 4G LTE Antenna: Best LTE For Homes In 2022?
2022.08.09 / By hqt
Why many customers have chosen to purchase 4g lte antenna for their homes?
If you're thinking of joining, this article will help you understand how 4g lte antenna works, what plans are found on the market and whether it's worth it or not. Take advantage and also do speeds test to know if your internet is fast or not.
How does the 4g lte antenna work?
The 4g lte antenna or 4G router is a device that does not need cable internet. It works with a chip. The same way you have one on your cell phone that lets your smartphone stay connected. The difference is that the plans sold for residential internet have more data allowance. But you can even find some plans where you hire speed, even with 4G technology.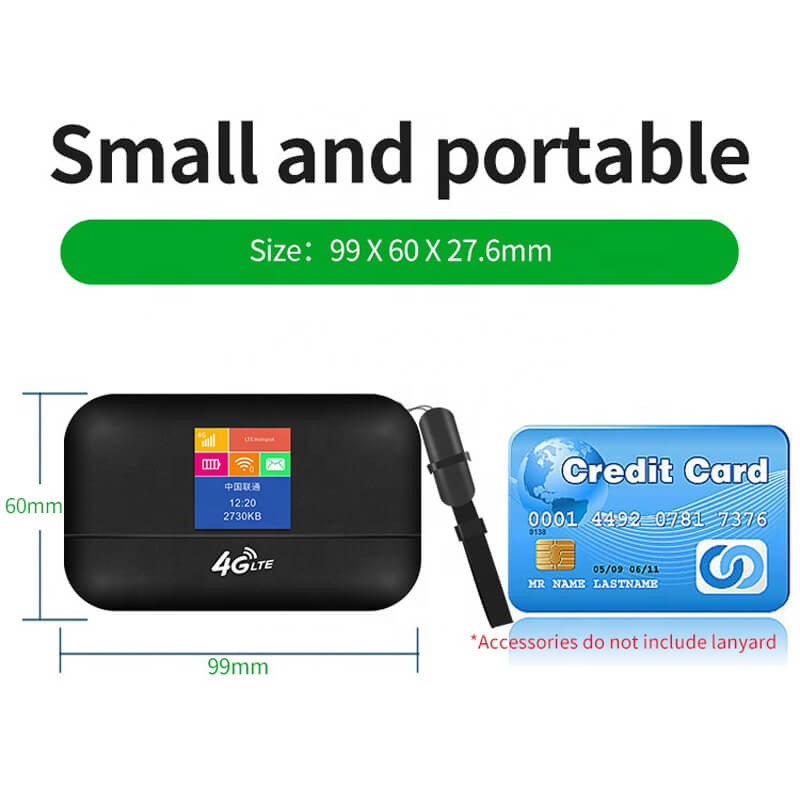 After receiving the device, all you need to do is insert the chip already working and plug the device into the socket. It will provide a Wi-Fi signal which is what you use to connect your cell phone, tablet, computer, etc. Are you looking for the best 4G LTE Router with External Antenna? Click here
Why we need to purchase a spare router?
It is noteworthy that, most of the time; you need to buy the router separately from the plan for 4g lte antenna. It becomes yours, and later on, you can just change the operator and plan, keeping the equipment.
The good news is that the providers themselves sell these devices and you can find installment options to pay along with the monthly fee for the internet service.
How is the internet speed on the 4g lte antenna?
Most operators offer 4G plans with data allowance. In addition to having a usage limit, the speed achieved is not the greatest. The average speed is 5 Mega. However, it is possible to find alternatives that reach 20 Mega.
Currently, among the major national providers, only the SKY Internet marketing by internet speed instead franchise. Its speed ranges from 2 to 25 Mega.
Are modem and router the same thing?
Not exactly, the modem is the device responsible for connecting the internet network to your computer. For this, you need a cable that will connect the device to your notebook or PC. The router, on the other hand, is responsible for connecting the modem to other devices, which happens through Wi-Fi. 4g lte antenna releases the signal for you to connect the devices without the need for a cable.
Currently, you can find a modem that comes with a router. This is because there is an increasing need to connect several devices to the internet at the same time. Just look at the offers that come with the "free Wi-Fi" ad. The 4G router does not need a modem. That's because the internet will reach your home via a chip, with 4G technology.
Who is the 4g lte antenna for?
The 4g lte antenna is convenient to install and use. But is he for everyone? Check out the profile of users who can get along with this technology:
4G router for anyone who wants to have internet anywhere
Many 4G antenna are portable. This gives perfect mobility for those who want to stay connected wherever they are. You take the internet with you and connect to your notebook or provide wi-fi for whoever you want.
4G Router for those living in rural areas
Rural areas do not usually have cable broadband internet. This is because there is no adequate infrastructure for operators to bring the necessary technology to the region.
In these cases, a rural 4G router serves well and allows the user to stay connected, since 4g lte antenna has a greater signal range.
4g lte antenna for moderate surfers
As most 4G internet offers are by franchise, data is limited. As you connect, you spend the data. When finished, the speed is drastically reduced. If you use the internet to watch movies and series, play games online and are used to heavy uploads, your franchise will quickly end.
The ideal is for those who use social networks, access news sites, access emails and other types of sites and lighter services.
4g lte antenna with built-in modem and router
There are a large number of such offers on the market; they are collected, as they say, on the knee. The real disadvantage of such solutions is that modems and 4g lte antenna operate in the temperature range 0 … + 40 ° C, while in summer in a sealed box the temperature reaches 70 degrees. Such decisions do not last long, usually 1-1.5 years.
In practice, we can get an increase in the speed of the Internet for downloading up to 30%, but this does not always happen, because the speed limit is most likely limited by the bandwidth of the cellular operator's base station itself. But the most important thing is a 50-100% increase in speed per recoil, which occurs in most cases.
Is MIMO technology relevant for this?
Support for MIMO technology is most relevant if you upload large data streams to the Internet, for example, for remote video surveillance and video conferencing. I f you need the Internet to read the news, send a letter, visit VK, then there is probably no point in spending money on a MIMO solution.
4g lte antenna frequency band selection
Cellular operators currently use 5 frequency bands – 800, 900, 1800, 2100, 2600 MHz. A few years ago, if they meant a 4g lte antenna, then they meant a range of 2100 MHz, and if a 4G antenna – 2600 MHz. Now the situation has become much more complicated.
There can be two communication standards in the same range, and the 4G standard at the moment can already be in all five frequency ranges!
Distribution of 2G, 3G, 4G by frequency bands
According to our great practical experience, in 97% of cases, it is enough to choose a multi-band antenna for 3, or better for all 5 bands. In this case, the gain of a multi-band antenna will be slightly lower than that of a single-band antenna.