What Is 4G LTE CPE Wifi Router? 2022 Guide
2022.08.09 / By hqt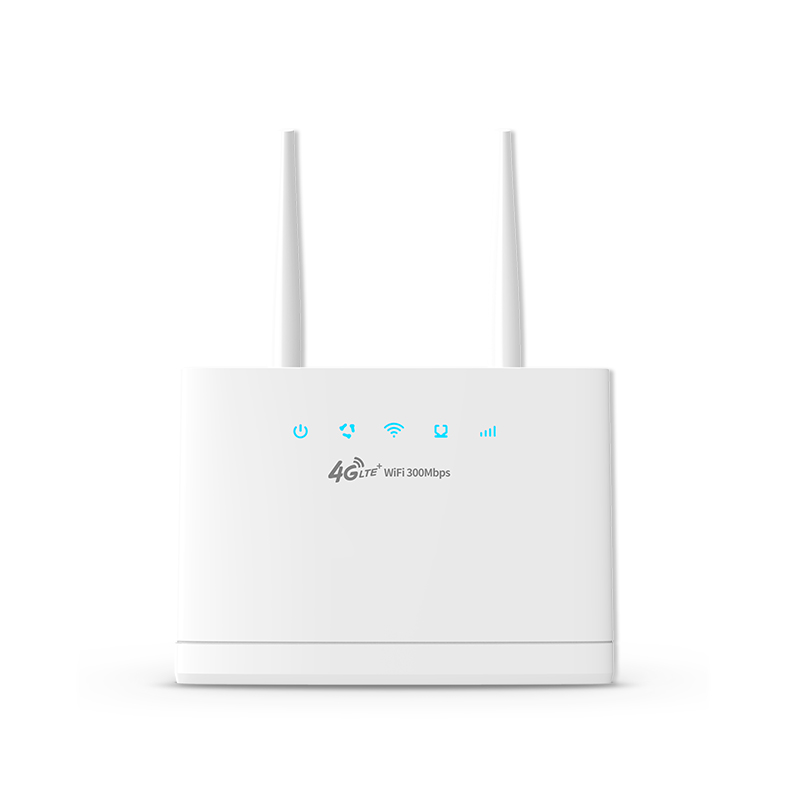 What exactly is the role of the CPE?
The Customer Premise Equipment, abbreviated as CPE, allows devices to connect to a network and can take the form of anything from an inside wall-mounted box to an antenna that is put on the roof.
In the past, CPE could only provide WiFi connectivity. But since the introduction of CBRS, we have seen an increase in the number of Cpes capable of operating in the 3.5 GHz to B48 CBRS spectrum. Just like wireless access points, multiple customer prerequisite devices (Cpes) are often required to provide complete mobile coverage in a given area.
Uses Of CPE (Customer Premise Equipment)
CPE devices have a wide variety of applications, each one of which can assist businesses and communities in expanding their coverage and providing mobile connectivity in new areas.
It has a wide range of applications and can be utilized in rural regions, towns, hospitals, units, factories, residential areas, and other places where wireless network access is needed. This helps reduce the expense of providing cable for the network.
The gain and power of the CPE antenna are both significantly increased. Because mobile phones can match its signal transmission and reception capabilities, customer premises equipment may not experience the difficulty that mobile phones cannot locate the signal.
What is meant by "4G CPE"?
"4G CPE" refers to a type of equipment known as "customer prerequisite equipment".
It can convert a 4G signal into a Wi-Fi compatible signal and connect other devices to an Internet connection via Wi-Fi.
4G CPE is a type of mobile signal access Equipment. After receiving a mobile signal, the signal is transmitted via a WiFi wireless connection. It can also convert high-speed 4G signals into WiFi signals. And can simultaneously process multiple mobile terminal Internet access.
Indoor 4G LTE CPE WiFi devices
The fact that the customer-premises equipment (CPE) used indoors is installed by the subscriber is the primary benefit that sets it apart from its outside counterpart. This alleviates the financial burden of a "truck roll" or installation on the provider of the service.
In addition to this, Indoor 4G LTE CPE WiFi devices can be sold in a retail store or online, which eliminates the need for the service provider to travel to the location of the customer. Interested to learn about how 4g lte wifi router works? Click here!
Outdoor 4G LTE CPE devices
A WiFi-only router, on the other hand, requires a link with a fiber-optic network in order to function properly. The Sailsky WiFi outdoor 4G LTE CPE devices do not have this requirement.
The CPE 4G WiFi router is able to receive signals from the carrier's 4G LTE network and convert them into broadband and Wi-Fi. To enjoy a steady and reliable WiFi signal with family and friends, all you need to do is plug in a SIM card with a corresponding data plan.
This piece of outdoor 4G LTE CPE device is suitable for usage in hostile conditions.
If you installed the router outside or near the windows in locations with poor 4G signal coverage, your device will be able to receive stronger signals from 4G if you do either of those things.
What is the Difference Between Outdoor 4G LTE CPE and Indoor 4G LTE CPE?
The outdoor 4G LTE CPE device delivers a performance that is somewhat superior to that of an indoor 4G LTE CPE device.
In many cases, users may want to use an outdoor CPE to maximize reception through a line-of-sight link to the base station. This is not possible with indoor 4G LTE CPE devices. This is because indoor CPE prevents this connection from occurring.
For a variety of reasons, outdoor 4G LTE CPE devices will cost more than indoor 4G LTE CPE devices. One of the reasons is the need for additional precautions to make outdoor CPE weather resistant.
What Is A 4G Modem/Wireless Router?
A wireless router is a piece of hardware that eliminates the need for wires when connecting your home's computer network to the Internet.
Files and printers can also be shared between PCs on the same local area network using this feature.
A router, a modem, and an antenna are the three components that make up a wireless router in most cases.
The Internet is accessed through the 4G modem, which is connected to the router via modem. It is easier to send the signal from the router to the computers that are connected to the network thanks to the antenna. Using a wireless router comes with a ton of different advantages.
One advantage is that it gets rid of the need for ugly and awkward Ethernet cable wires, which is a huge plus.
Another advantage is that it enables you to access the Internet in any room in your house, regardless of where you are physically located.
In addition, wireless routers can be used to set up a home network, allowing multiple computers in the home to share resources such as files.
Conclusion:
4G LTE router is one important equipment in the communication of 4G, mainly used in MNO networks and supports the uplink at 2G/3G/4G LTE network.
The main use is to provide wireless network access way to mobile phones and tablets PC and WiFi AP.
The basic functions of a 4G LTE router are Ethernet ports, WAN port, power supply, status indicator & Ethernet cable interface.
They are mainly used as fixed wireless access devices of base stations in WiMAX systems or connect with short-range wireless equipment outdoor antenna in a 3G system such as HSDPA, TD-SCDMA, etc.
If you need any help about our product, please contact us: Sailskywifi