What is a 4G dongle with a sim card slot?
2022.09.05 / By sailskywifi
Sailsky 4G Wi-Fi Dongle With Sim Card Slot
The XM-W310 is a portable 4G Wi-Fi dongle with a sim card slot that provides 4G Wi-Fi connectivity. You are free to use it with a SIM card purchased from any network operator. Because of its blisteringly quick download speed of up to 150 Mbps, the XM-W310 stands out from the crowd. In addition, an uplink speed of 50 Mbps is included. You are allowed to join up to 10 different Wi-Fi devices to the hotspot at the same time.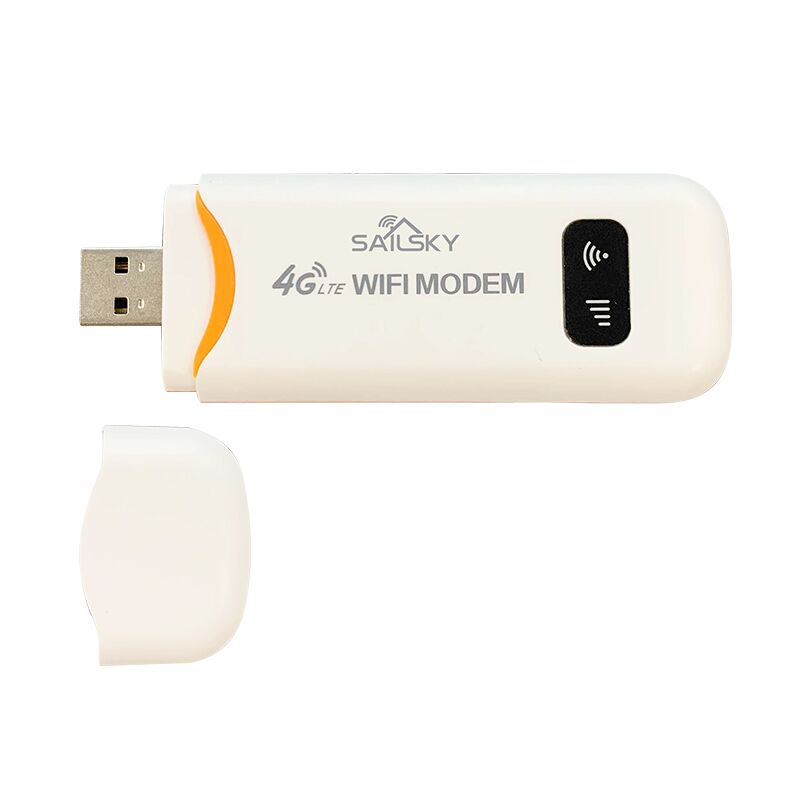 Salient Features of The 4G Wi-Fi Dongle
Some of the main features that the Sailsky Wi-Fi dongle provides are the pace at which data can be transferred wirelessly and the ability to achieve speeds of up to 100 megabits per second. There ought to be no wiring involved; all that should be required is a plugin. It shares the internet connection with up to ten different wireless devices at once. A micro-SD card with up to 32 gigabytes of storage space can be used with it.
Why you might need a Wi-Fi dongle ?
Just picture this, if you're enjoying a day at the beach when your boss phones and begs you to share a file on your laptop instantly. Ouch! This can't really be what you had in mind, can it? You are being responsible for carrying your laptop with you and anticipating a call from the manager; nevertheless, you should have also given some attention to having access to the internet. It goes without saying that you need to be connected to the internet in order to be able to email the file.
When traveling for work or pleasure, it is not unusual to have an unexpected need for immediate internet connectivity. This is especially true if you are in a remote location. If you bring a Wi-Fi dongle with you everywhere you go, you can connect to the internet whenever you want, no matter where you are, and you won't have to hunt down random coffee shops only to utilize the unstable public Wi-Fi. You may not be familiar with the idea of a 4G Wi-Fi dongle with a sim card slot, right? You won't have any trouble getting used to it this technology.
What does it mean to have a Wi-Fi dongle?
A little, portable device known as a Wi-Fi dongle can give you an internet connection when you're away from home by just being inserted into your mobile device or laptop. It is portable, has a wide range of applications, and is relatively inexpensive.
Like USB flash drives, Wi-Fi dongles are widespread. If you hear the word "Wi-Fi Dongle" in the future, just remember that it refers to a portable internet connection. You will be able to connect to the internet, share your connection with others, download and share files, and perform plenty of other tasks with the assistance of the Wi-Fi Dongle.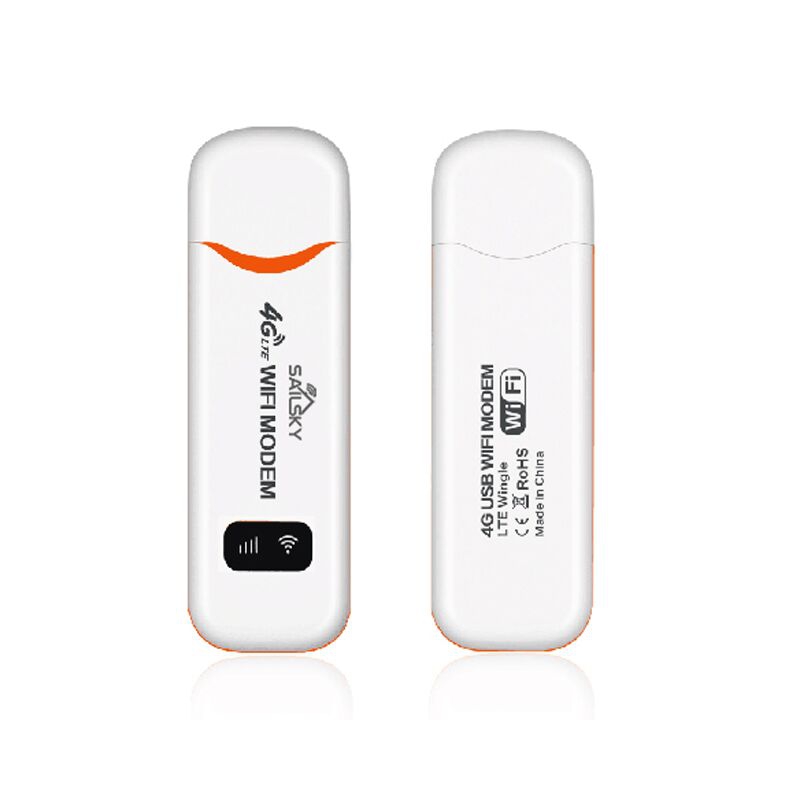 What exactly is a Wi-Fi dongle used for?
Bringing along a Wi-Fi dongle with you, a little USB adaptor that functions as a modem is one method to stay connected to the internet while you're on the move.
Following an explanation of what a Wi-Fi dongle is and how it functions, we can move on to a discussion of the advantages and benefits of using one.
Benefits of Wi-Fi dongle with sim card slot
A Wi-Fi dongle allows you to connect to the internet anytime and wherever you want, regardless of your location. The gadget weighs very little and can easily be carried around. The convenient device is small enough to fit into a pocket and is lightweight enough to be carried around comfortably. It is simple to put into action. Simply plug it in, and you can start playing; there is no need for any complicated setup. It is perfect for getting work done on the go and beneficial to have on the job in the event of an emergency.
The Wi-Fi adapter that offers the highest level of security
If you've been scratching your head trying to track down the most highly regarded Wi-Fi dongle that's currently on the market, we have some good news for you. The Sailsky XM-W310 4G Wi-Fi dongle with a sim card slot is available for your service.
With the Wi-Fi Dongle, you are now able to access high-speed internet no matter where you are. Imagine a world in which there is an internet connection at any time and at any place. Let your thoughts travel to that place.
How Sailsky Dongle dominates others
You are able to access the internet in multiple different countries. It provides Wi-Fi that can be shared across as many as ten distinct electronic devices at once.
You did not make a mistake in reading that; there will be no data roaming. When traveling outside of the country, you won't incur any additional fees for sending or receiving data. All you need to do is buy a data sim card from the local area you will be staying in, connect, then there you go Internet access on holiday or from home.
When you connect to a WiFi network that is secure, it ensures that no one else can access your personal information while you are online. The security of your devices is ensured in its entirety.
So, in light of all of that, what are your thoughts?
After learning everything there is to know about Wi-Fi Dongles, what are your thoughts on these little USB devices? To what extent do you disagree with the statement that it is of tremendous assistance when moving from one location to another? If this is the case, it is highly recommended that you bring our 4G Wi-Fi dongle with a sim card slot with you on your next vacation. Doing so will shield you from the threats posed by hackers and other cybercriminals.