What is an outdoor cpe? Pros and Cons 2022
2022.01.29 / By hqt
What is Cpe?
Outdoor cpe as everyone still understands in general is a network device similar to routers or modems… So what is this device, the principle of operation as well as its full features? Let's find out with us now!
A Cpe (AP) is a device that helps create a local wireless network or WLAN, usually in an office or large building. A Cpe is similar to a station that transmits and receives data. They can be understood as a Wi-Fi transceiver. Cpe is a very necessary device to receive and transmit Wi-Fi that can connect cpes together
What is a portable Wi-Fi transmitter?
A portable Wi-Fi transmitter, aka MiFi , has the function of broadcasting the internet to compatible devices around it.
It works seamlessly with Wi-Fi coverage, allowing you to connect multiple devices such as phones, tablets and laptops with a single 3G/4G data SIM and go online anywhere.
Mobile Wi-Fi can be viewed as a router that acts as a portable Wi-Fi hotspot. It needs a SIM card that provides internet for wirelessly connected devices such as smartphones, tablets, and personal computers.
This mobile router converts 3G or 4G connection into separate Wi-Fi signal for your different devices. Thus, it acts as a home Wi-Fi hotspot, generating a Wi-Fi radio field of about 10-15 meters. It is not necessary to install cables or software to use it.
Select 3G or 4G mobile broadcasting mode
All you need is to insert the SIM card and power on the device, your 3G/4G connection will be automatically established and ready for you to experience in a flash.
Advantages and disadvantages of portable outdoor cpe compared to fixed Wi-Fi transmitters.
Fixed Wi-Fi transmitter
An outdoor cpe is a device that allows you to share your Internet connection with computers, tablets, smartphones and other Wi-Fi devices in your home via Wi-Fi, helping these devices to access the internet.
A Wi-Fi router will usually have a LAN port (with 1 or more LAN ports), a WAN port (usually 1 or 2), a Wi-Fi broadcast antenna (external antenna or an underground antenna).
Router wants to broadcast Wi-Fi; you need to connect the router to the modem via RJ45 cable (usually called LAN wire).
Advantages of routers Wi-Fi: Because it is a fixed operating device, the ability to transmit Wi-Fi is very stable, can operate continuously 24/24, so it is suitable for offices and houses.
Cons: Low mobility requires power supply and internet.
Portable outdoor cpe
Outdoor cpe uses broadcast Wi-Fi system, because it is a mobile network, you only need to be within the network coverage area to almost be able to use Wi-Fi, suitable for outdoor use such as: travel or picnic.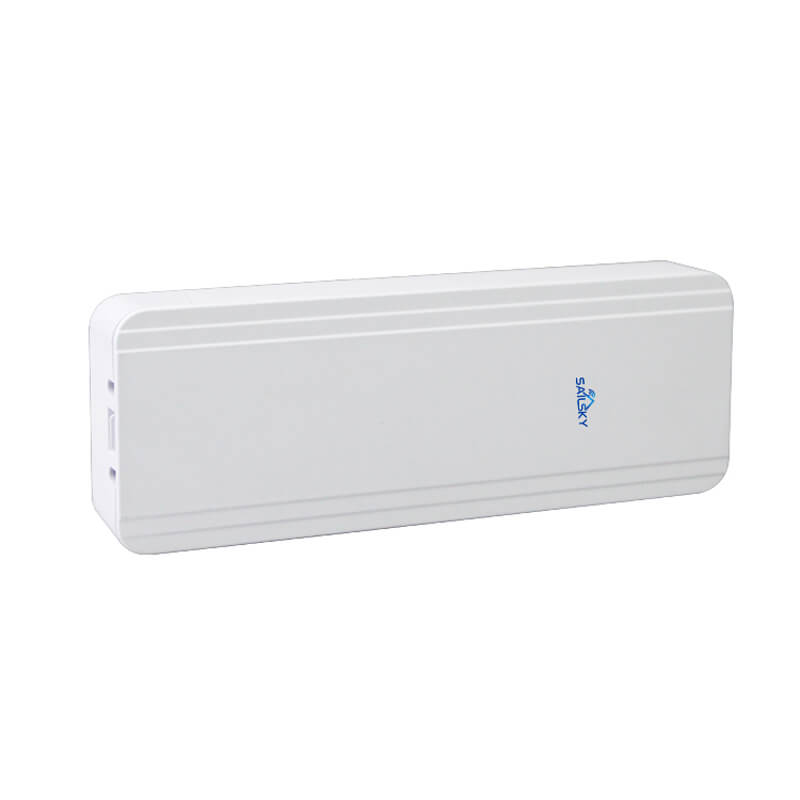 The device is compact in size
Using energy from rechargeable batteries, in addition, it can be powered by computers and backup batteries to operate
Convenient and portable so you can take it anywhere
Some transmitters also have a backup charger which is very convenient
Set up an Internet connection in the blink of an eye
Share Internet connection with everyone up to 10 devices at the same time
Easy management through apps
Cons: Limited operating time, only 8-10 hours maximum.
Outdoor cpe is an indispensable tool for backpackers and office workers who move a lot
It is difficult to travel smoothly without the Internet as we are used to having internet 24 hours a day. If you are an office worker who often travels or travels for work, then this transmitter is really ideal for you as it provides the ability to use the internet.
Portable Wi-Fi transmitter suitable for people on the go
You can send email, connect to Skype, and talk to your customers and colleagues wherever you are, all while carrying it with you without the hassle.
While you can use your smartphone to create a mobile hotspot with just a few taps on the screen, it drains the battery pretty quickly.
In addition, the cost of mobile data packages is not cheap or when you travel abroad you have to pay extra costs for roaming service connection, so consider a portable Wi-Fi router.
Outdoor cpe will connect users together in the same network. Besides, it also acts as a connection point between the WLAN and the fixed wire network. In a defined network area, each Cpe will serve multiple users. If people move out of range of the cpe, they will move on to the next one automatically.
Structure and function of outdoor cpe
The outdoor cpe looks like a Switch but at the same time has the added function of Wi-Fi broadcasting. Acts like a signal hub to receive and broadcast in WLAN.
It provides a platform for different devices to communicate with each other. With protection, firewall, and password functions, it helps to ensure that the connection is always safe from outside the network. Also connect all devices that support wireless connection to the wired local area network. However, it is only a wired and Wi-Fi connection, not an IP address like a Modem.
Working principle of outdoor cpe
The device operates in a bridge mode (Bridge Mode), like a wireless bridge when configured according to this mechanism. But only outdoor cpe that support the Bridge function have this function. The client does not connect to the bridge, the bridges will be used to connect 2 or more wired network segments to form a wireless connection.
Cpes operating in repeater mode can provide a wireless connection to a wired network, unlike a regular connection. One AP can act as a root AP and the other AP as wireless repeater. In this mode, the AP connects to the clients as an AP.
Why use Cpe?
1. More visitors
Using a regular wireless router, it only supports up to about 10 – 20 people accessing at the same time. Cpe devices can allow up to 50 or even hundreds of people to access. It can also send and receive stronger signals.
2. Wider transmission space
With a Cpe will help bring a distance of 100-300 meters. The outdoor cpe will increase and expand the coverage many times. Therefore, it is suitable for places with large areas, businesses or high-rise buildings …
3. Wireless network is more flexible
Users have many modes to choose from with Cpe because it is extremely flexible. Thanks to the wireless AP controller, it is easier to manage centrally.
Hopefully, the above content has told you what a Cpe is, its functions and important benefits for users. Therefore, it is very necessary to use in companies or offices.