3 Best Features of Mesh Router at Sailsky in 2022
2022.01.29 / By hqt
1. What is a mesh router?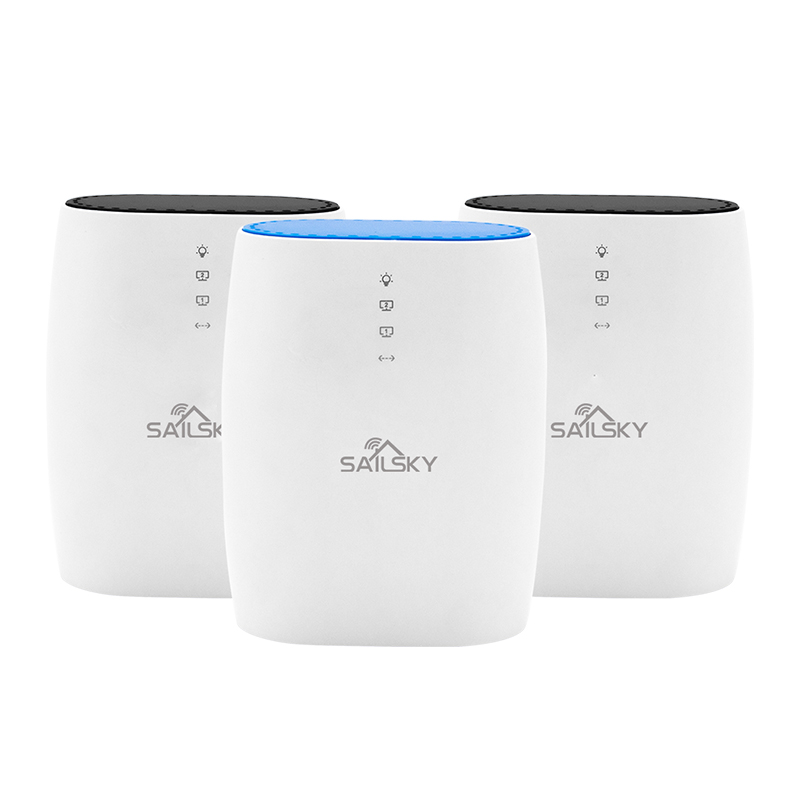 Mesh router is also known as wifi transmitter. This is a common network device found in homes, offices, hospitals, businesses… Wifi routers allow you to share your connection to laptop, computer, and computer devices tablets, smartphones…
With wifi broadcasting function, you can access the internet to watch movies, read newspapers, work, listen to music, and play games…
Router has the function of sending network packets between 2 or more networks, from one to many final destinations from the router. Thus, the router can both connect to wifi with phones and tablets. It is also possible to connect a wired network to a TV, desktop computer, etc.
2. Advice on choosing to buy the best mesh router today
Do you want to choose to buy a wifi router but have no experience? Don't worry; the article will give you suggestions right away!
2.1. Choose to buy a wifi router that suits your needs
It is necessary to clearly define the needs of use to choose a suitable, effective and economical wifi router line.
For basic web surfing needs, you only need to invest in a 1-band router to meet your needs. If the need to use is higher for work, game … then choose a high-end wifi router with more features.
Choose the right device for your needs
2.2. Understanding router band metrics
2.4GHz band: Wide coverage range, the possibility of being infected and obstructed by obstacles and other waves is quite high. Furthermore, it is compatible with devices connected to WiFi 802.11B or G.
5GHz band: The range is narrower than 2.4GHz. However, for high anti-interference ability, less obstructed by obstacles choose mesh router. Moreover, it supports much larger bandwidth.
2.3. Number of Antennas
The number of Antennas determines the broadcasting range of the WiFi network. Current mesh router usually support from 1, 2 or 3 wifi. Some routers have built-in antennas. Most routers today have an indoor broadcast range of 50-100m, and an outdoor range of approximately 500m.
2.4. Advanced features of mesh router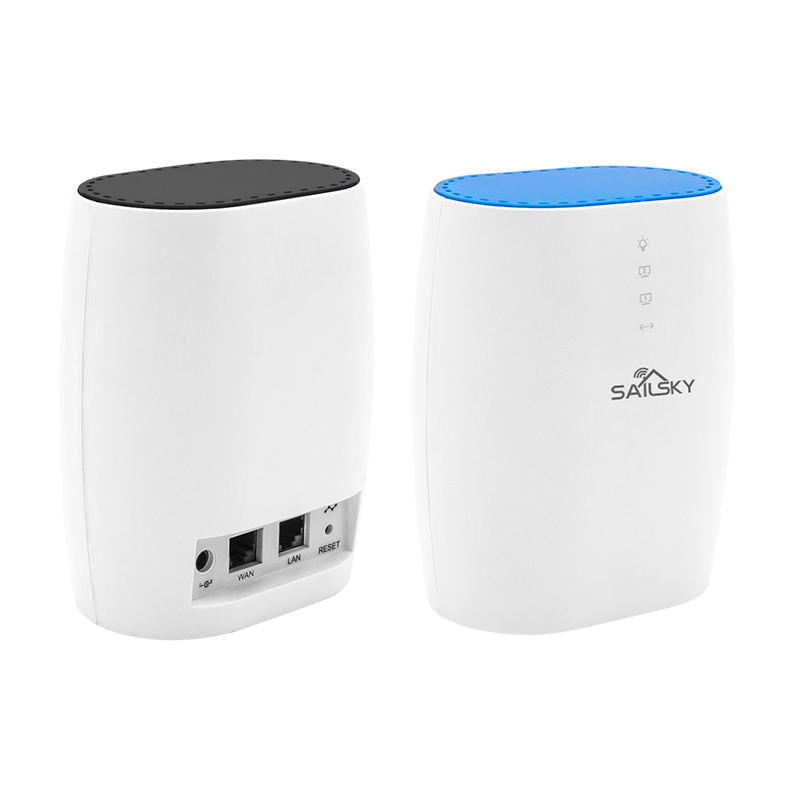 Port Forwarding: Forwards a port in a local area network (LAN) to another network. This intelligent feature allows external users to access the internal data network.
DHCP: Allows an IP address to be assigned to another related configuration. The goal is to reduce network interference.
Waterproof feature with IPv6 standards: Ensures durable and efficient operation of the device.
Some routers have built-in SD card slots or share information and images via USB. However, this data sharing is quite limited via SD and USB ports.
Advanced features of the mesh router
2.5. Device security
To protect your device's data and internet resources, you need to pay attention to the security of the mesh router when choosing to buy. Most devices today use WPA and WPA2 security codes with high security capabilities. Some high-end devices also support creating a separate password for guests with a lower WEP security code.
2.6. Brand and price of equipment
When choosing to buy, give priority to choosing products from famous brands today. Which brands are highly appreciated by customers in the market? Reputable brands will ensure quality, features, and warranty. Similarly, you should consider products with strange brands, no origin.
Price is also a factor to consider and learn when choosing to buy. The more modern devices, with more features, are also more expensive. You need to research carefully to choose the right product for your budget.
3. What is the best brand of wifi router today?
Mesh router is an effective device to connect and broadcast wifi today. But to choose which r outer wifi has the strongest broadcast, which brand wifi transmitter is the best, is not easy. Take a look at 5 famous brands below, you will get a lot of reference information.
3.1. Sailsky Super 11ax
The most popular product today is Sailsky product. Routers of this brand belong to the popular segment, which is the choice of many families.
The device is quite stable; the interface is friendly and easy to use. The design is also extremely diverse, meeting the needs and preferences of customers when choosing to buy. Therefore, in the top of the best Mesh router brands in the market, Sailsky always has a certain place.
3.2. Sailsky SKY50 Dual-band
Sailsky is a brand from China, although quite new to users, but the product has a relatively soft price, so it is very noticeable. With modern connection technology, strong forwarding bandwidth, Sailsky's Router comprehensively meets the usage needs of almost any family. At the same time, the plus point of this product is its diverse and eye-catching design.
3.3. Sailsky SKY50 Dual-band
Which wifi router is good? Should you choose to buy Asus products or not! Moreover, this is a question asked by many customers. We often know Asus as a brand specializing in providing laptops, computers more than these devices. But you will be completely amazed with the transmission speed of the Router from Sailsky.
The product features a strong and stable connection. It has durable use life. The selling price of the product line of this brand is not too high. Therefore, it is easy for customers in many different segments to reach.
3.4. Sailsky 2.4GHz 5GHz Dual Band
The device is capable of providing strong signal for large areas such as offices, restaurants, cafeterias… The product is installed very easily with a friendly interface, high compatibility with many devices. Besides, the long-term warranty policy from 1 to 3 years is also a factor to help customers feel secure about the quality of the product.
3.5. WiFi Router Sailsky
Which brand wifi router is the best? The answer cannot be without the name Sailsky. This is a famous brand in the market, which is interested by many customers. With so many different product lines, it's easy for buyers to find the right device for their needs.
The device is equipped with high-speed connection technology, powerful configuration, providing customers with a smooth experience when using the internet. In which, the most prominent are the small and medium-sized wifi routers such as: cisco, fpt, ​​totolink…